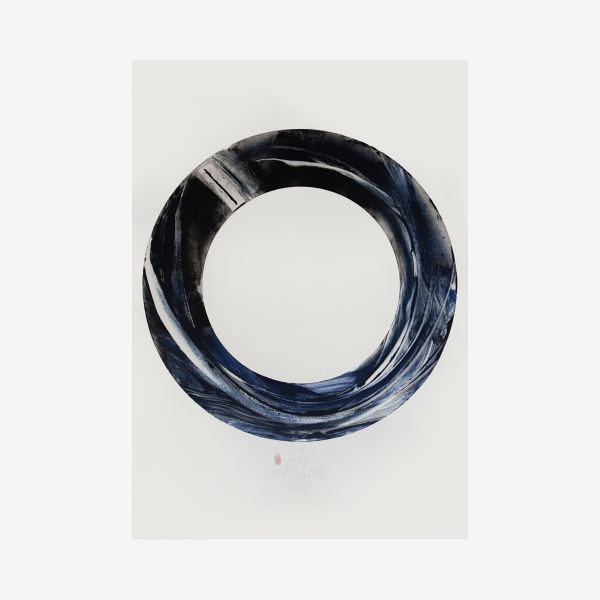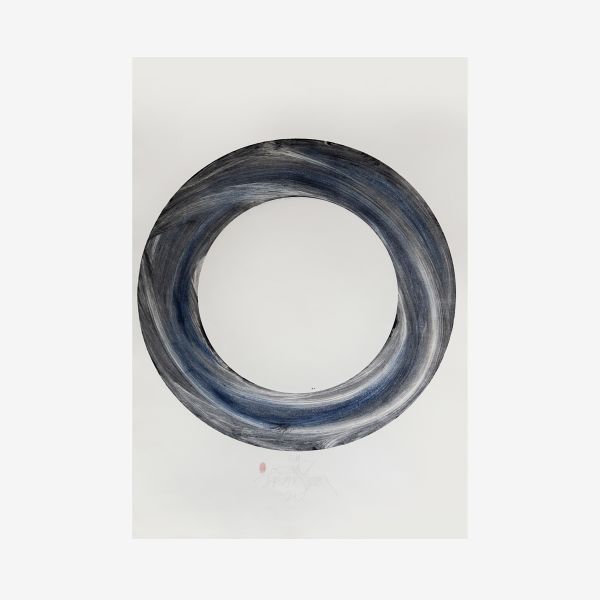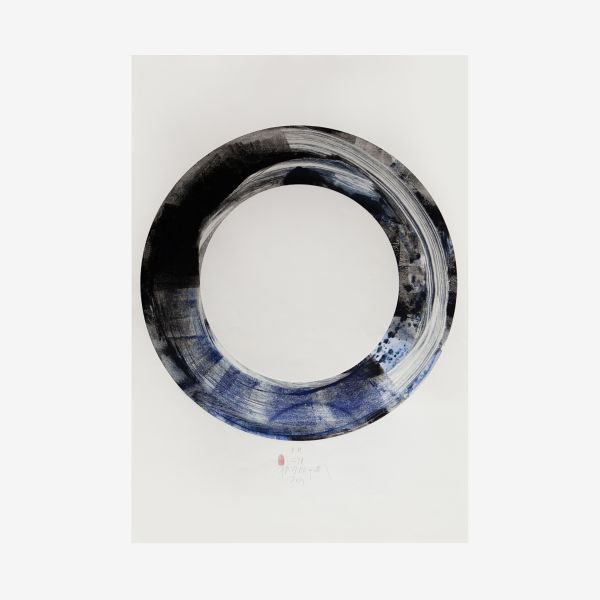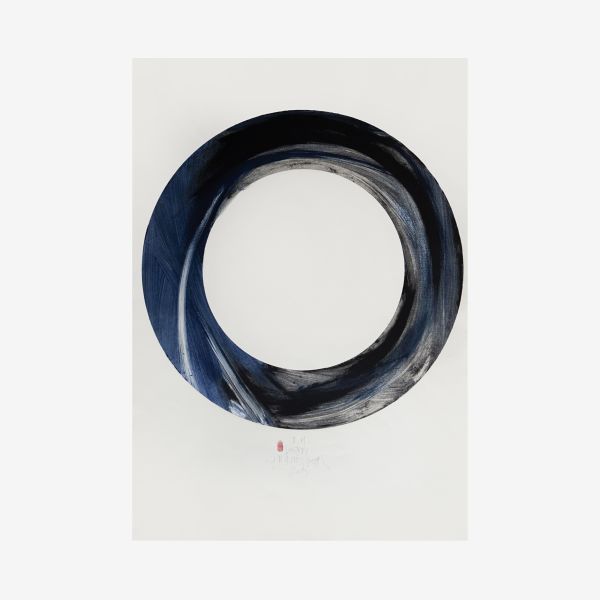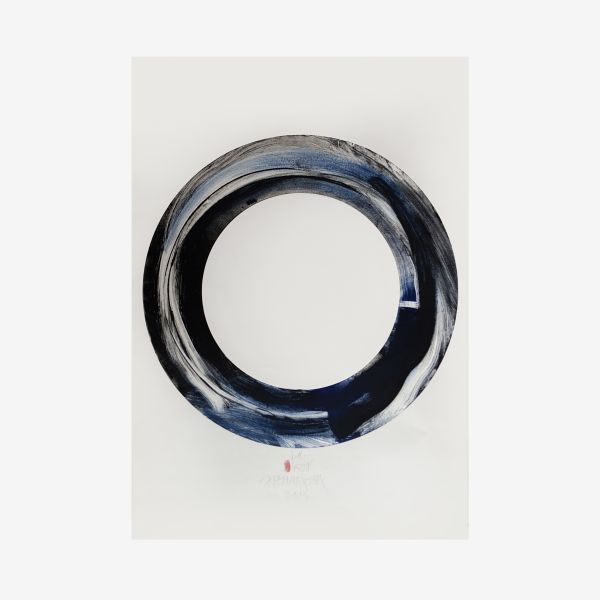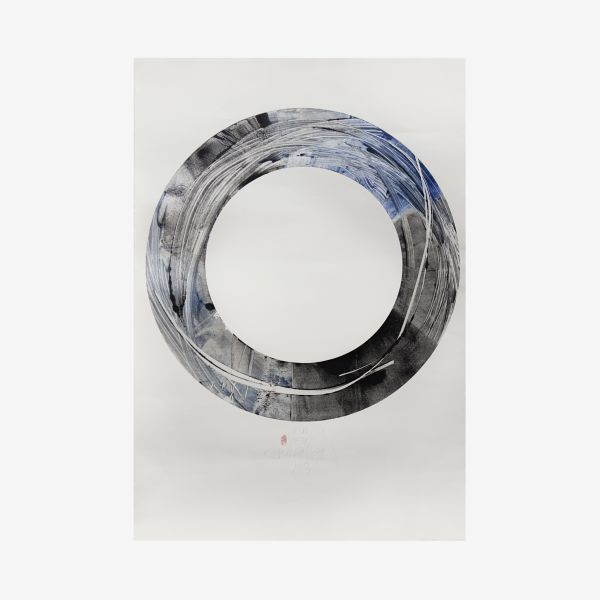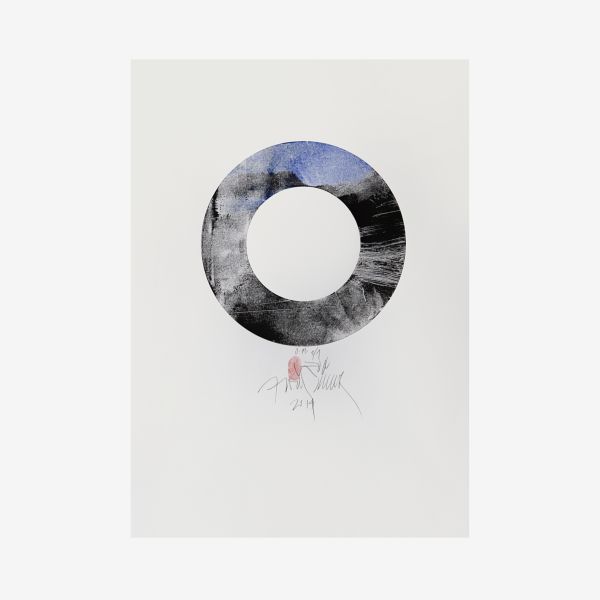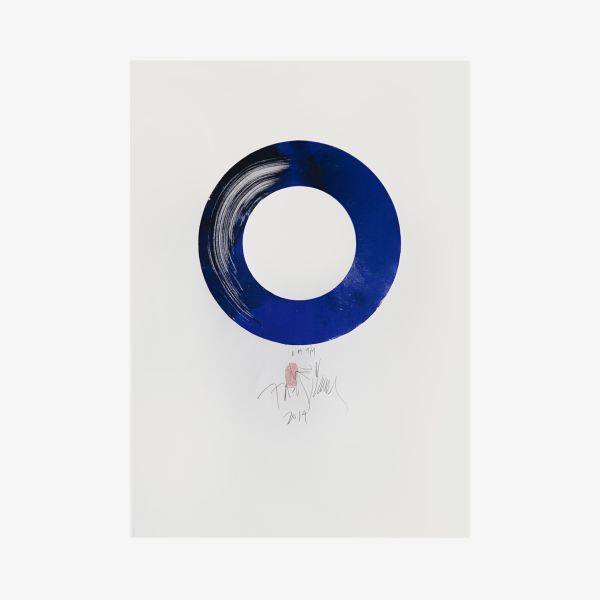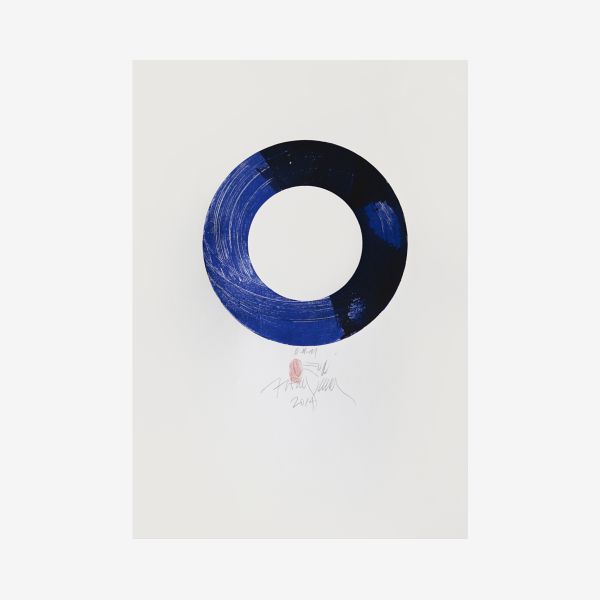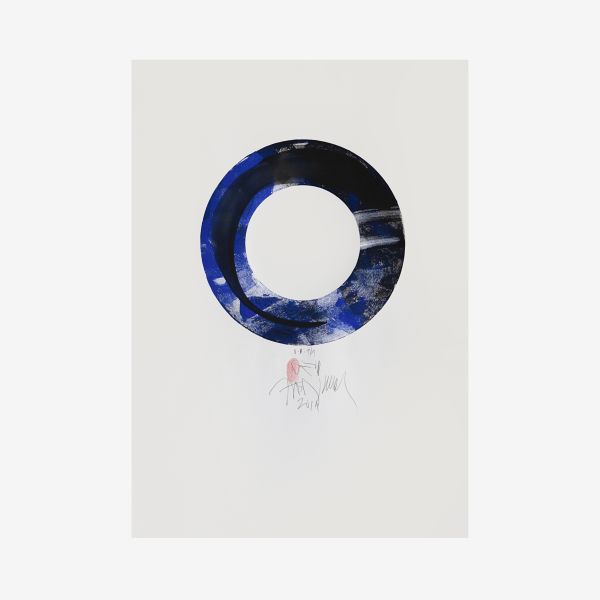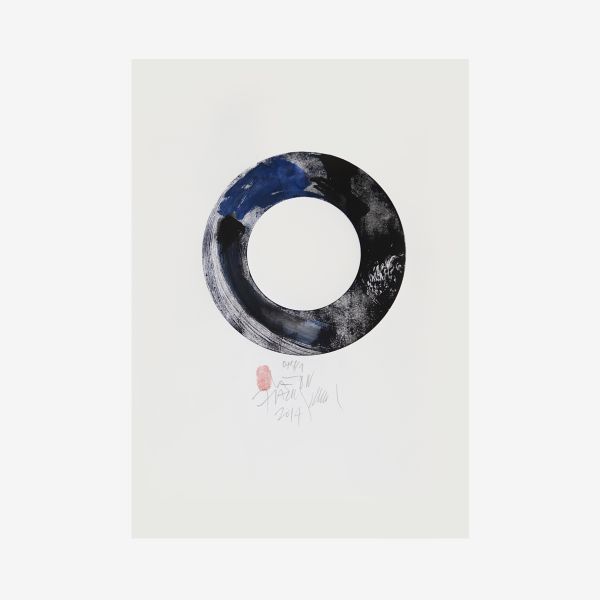 The ensō symbolizes the beginning and end of all things, the circle of life, and the connectivity of all types of existence. It can also symbolize either form or void, presence or absence, and through its open form it defines a space that can include or exclude all things.
In addition, the ensō is the symbol of strength, elegance, the universe, one-mindedness, the beauty of imperfection, and the artist's state of mind at the moment of creation.
Zakrajšek uses copper plates or other materials to cut a ring, to which he then freely applies colour using a distinct painting technique. For him this is a dialogue between the perfection of form created in one stroke and a second, free brushstroke. When he makes a print on special handmade paper, he destroys the plate because all his works are monotypes (i.e., unique or original prints).